POLYCARBONATE / ALUMINUM OVERHEAD DOORS
These heavy duty doors will brighten your space and provide superior insulation value.
They are very long lasting doors as the aluminum frame will not rust as steel does, and the polycarbonate doesn't absorb moisture as insulated steel doors can.
They do have a lower insulating R value compared to insulated doors, the greatest benefit comes with doors facing south as they let the sunlight in which warms the room and basically makes up for the lower R value.
The wider spacing of the internal ribs provides a more transparent appearance:
16 mm (⅝") Triple Wall Panels
The extra thickness of the panel increases the insulation efficiency to R 2.50.
Three levels of opacity for all your needs:
Clear panels allow 74% of light to pass through
Bronze panels allow 37% of light to pass through
Opal panels allow 62% of light to pass through
Widths:
Widths up to 9.1 m (30 ft)
Colours:
Powder coating is available in various colours to fit your specifications.
---
We offer a 1-year
warranty on installation.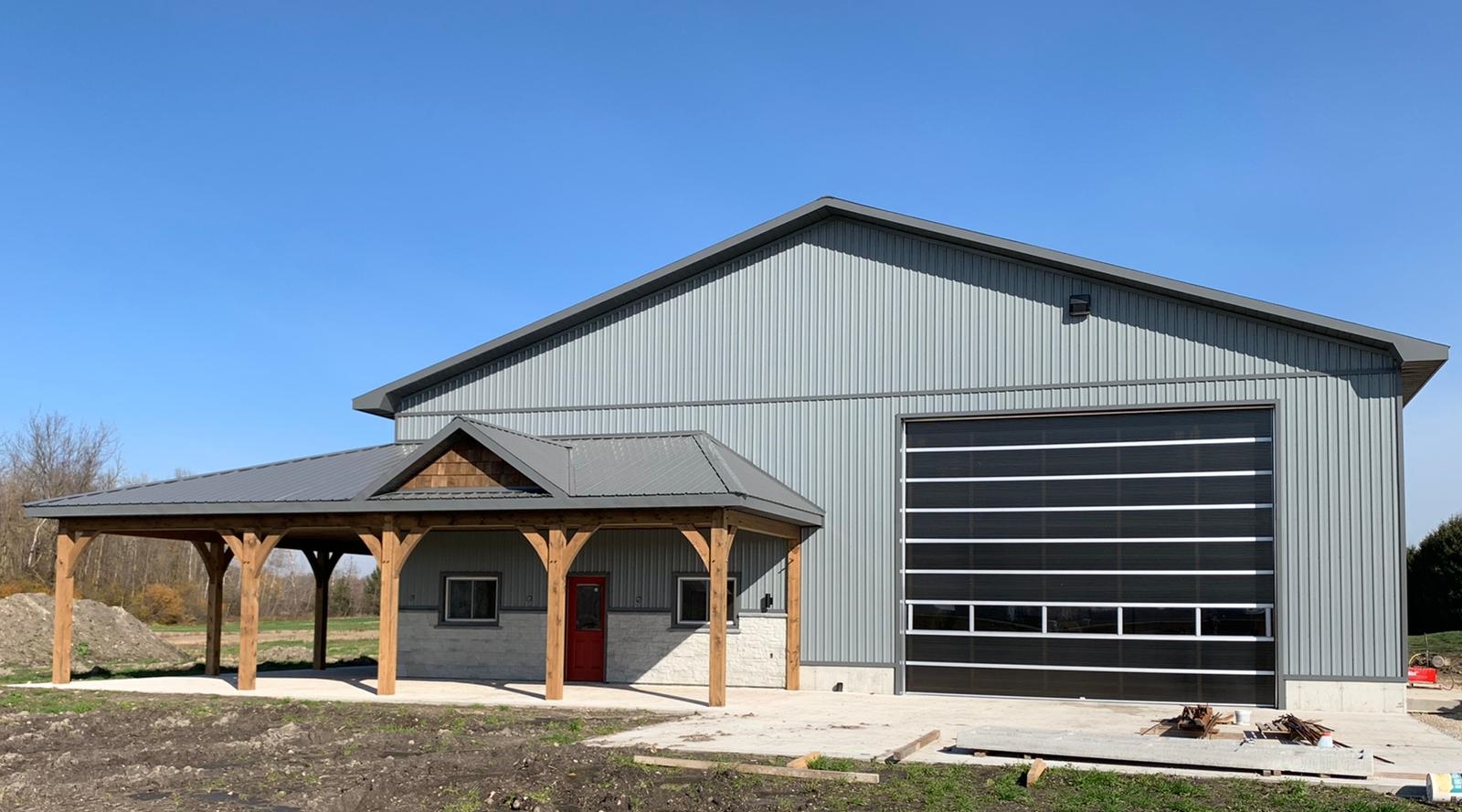 ---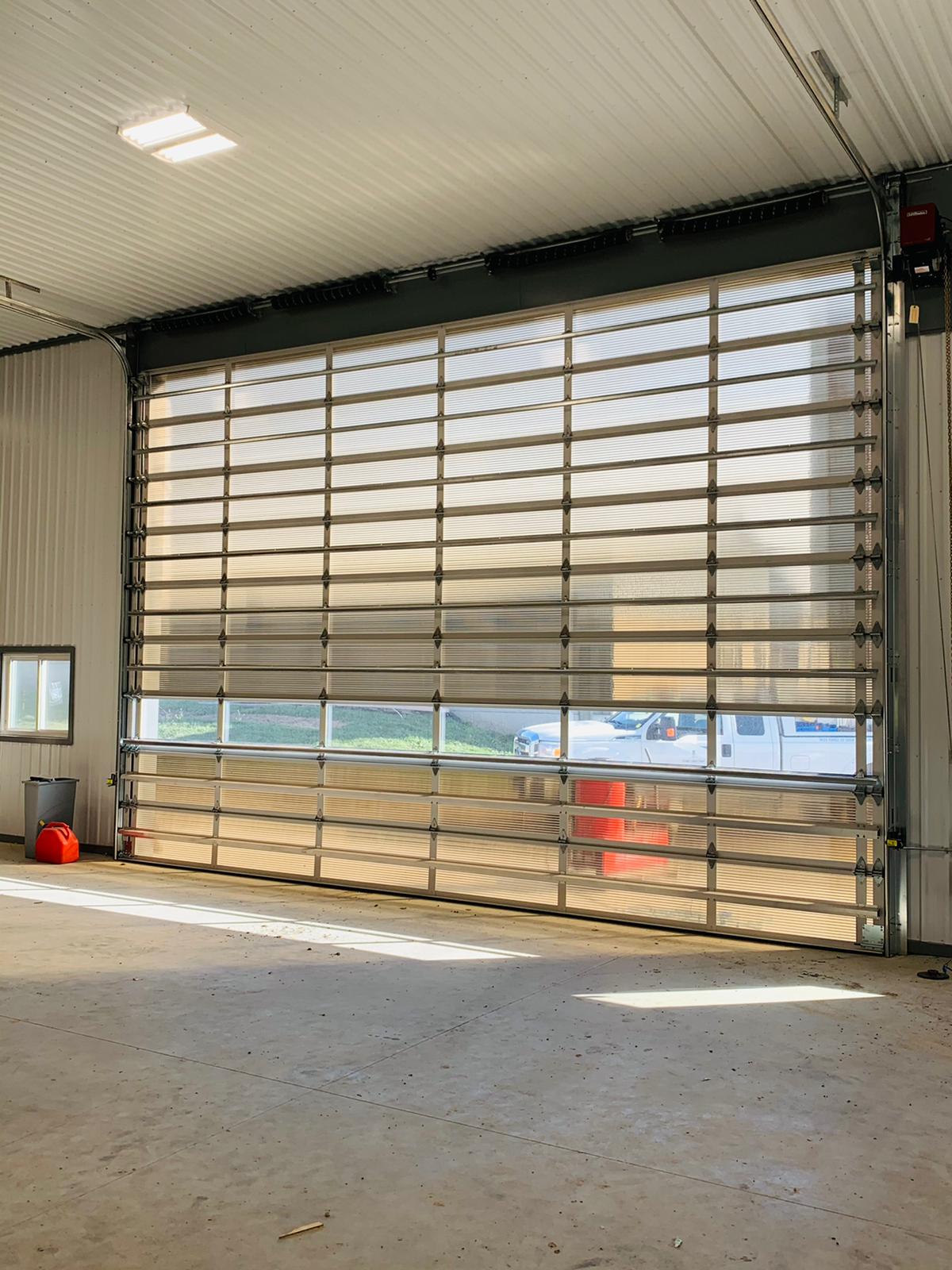 Great Lakes Door Systems Sell and Install: