INSULATED STEEL GARAGE DOORS
Quick Installation, Easy Customization
These high quality Canadian-made garage doors are specifically designed for quick installation and easy customization for different needs:
Industrial
Heavy Commercial
Light Commercial
The R-16 polyurethane insulation ensures they hold up to intensive use and bad weather conditions. Full Glazed or Steel doors available.
A wide selection of styles, finishes and colours will enhance your building's exterior and interior design and allow you to customize your building design.
Finishes available:
Grooved
Wood grain
Smooth Urbaine MR
Opening Dimensions:
Up to 30 ft wide x up to 32 ft. high
The team at Great Lakes Door Systems are your experts for wide doors.
We utilize dual trolley modification kits on wide doors so the lifting force is spread across the door, providing a significant life span improvement and minimizing issues.
We can install electric openers with a soft start and stop to greatly reduce wear and tear on the door.
---
We offer a 1-year
warranty on installation.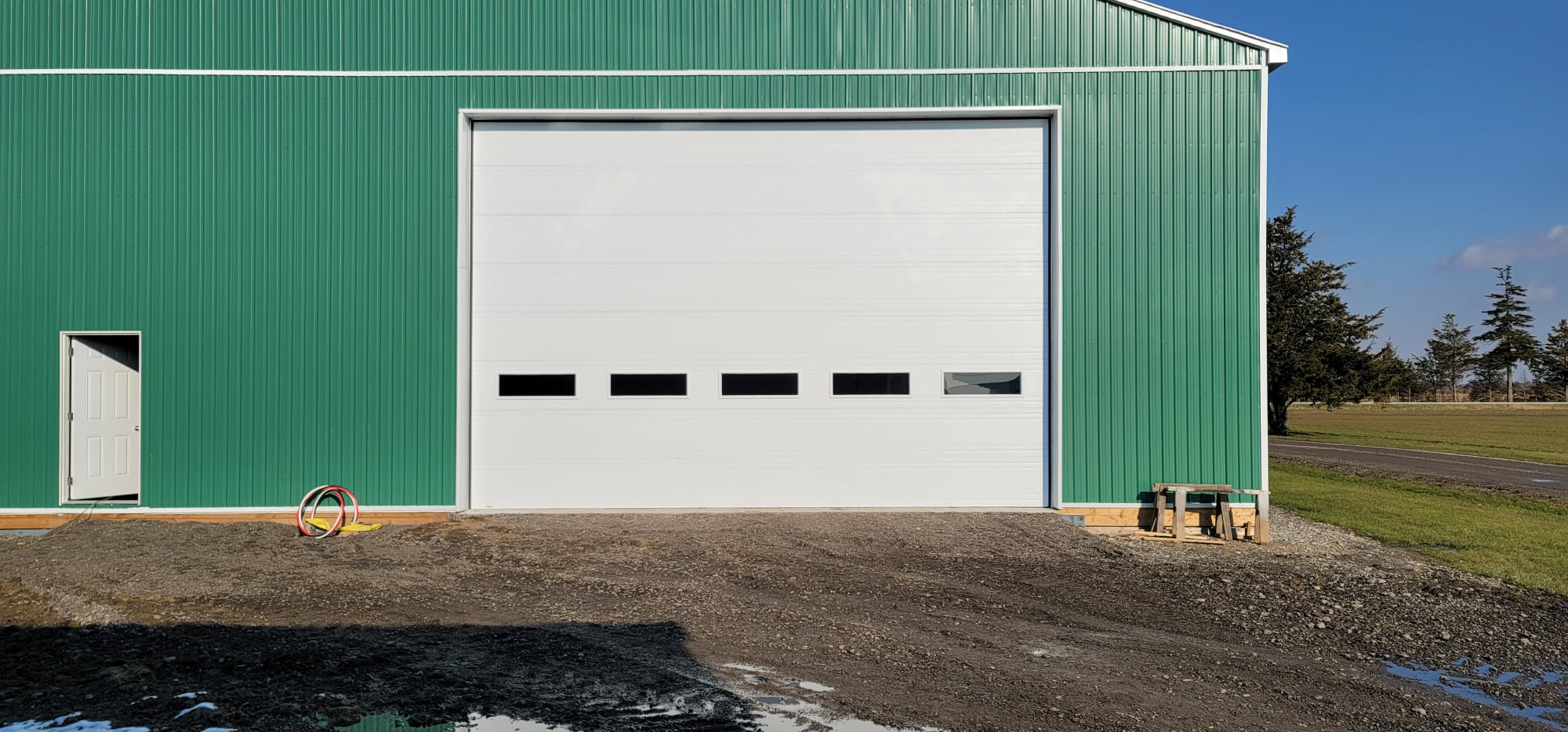 Door Lift Options:
Great Lakes Door can customize the door for your specific space, including:
Low headroom
High lift
Sloped roof
Full vertical lift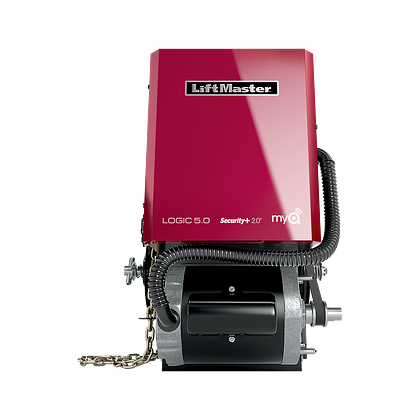 Hoist Operation - Logic 5.0
Optimal for industrial applications with larger sectional overhead doors.
Rated duty cycle: 25 per hour; Up to 90 cycles per day.
Side mounts to the wall for vertical or high-lift doors.
Rolling doors and grilles. Wall or hood mounts.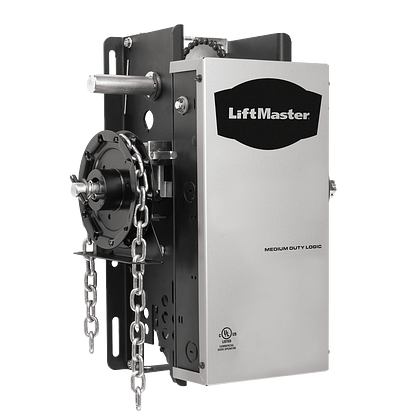 MH Medium-Duty Hoist Operator
For use on smaller, lighter commercial doors with mid-range duty cycle requirements.
Rated duty cycle: Maximum 12 cycles per hour; Less than 50 cycles per day.
Wall mount for high or vertical lift sectional doors or small rolling doors and grilles.
Chain hoist with electric interlock for manual operation in an emergency.
Colours:
Insulated Steel doors come in a choice of 8 colours.

White

White 138

Pebble

Commercial Brown

Sable

Slate

Dark Oak
Silver

Black
Great Lakes Door Systems Sell and Install: