FULL VIEW GLASS / ALUMINUM DOORS
This panoramic, fully glazed garage door allows full natural light to flow into your space while still providing good weather insulation.
Doors are aluminum extrusion for long-term durability.
Sizes available:
Maximum window width - up to 7.31 m (24 ft)
Height of door panels sections: 45, 53, or 60 cm (18, 21, or 24 in)
3 standard colours available:
White
Clear
Anodized Black
Ask about possible custom paint finish
Several glass finishes available:
Clear glass
Gray tinted glass
Bronze tinted glass
Mirrored glass
White laminated glass
Frosted glass
Gray acrylic
Clear acrylic
Ask about other glass finish options.
For more details, check out our Features sheet:
---
---
We offer a 1-year
warranty on installation.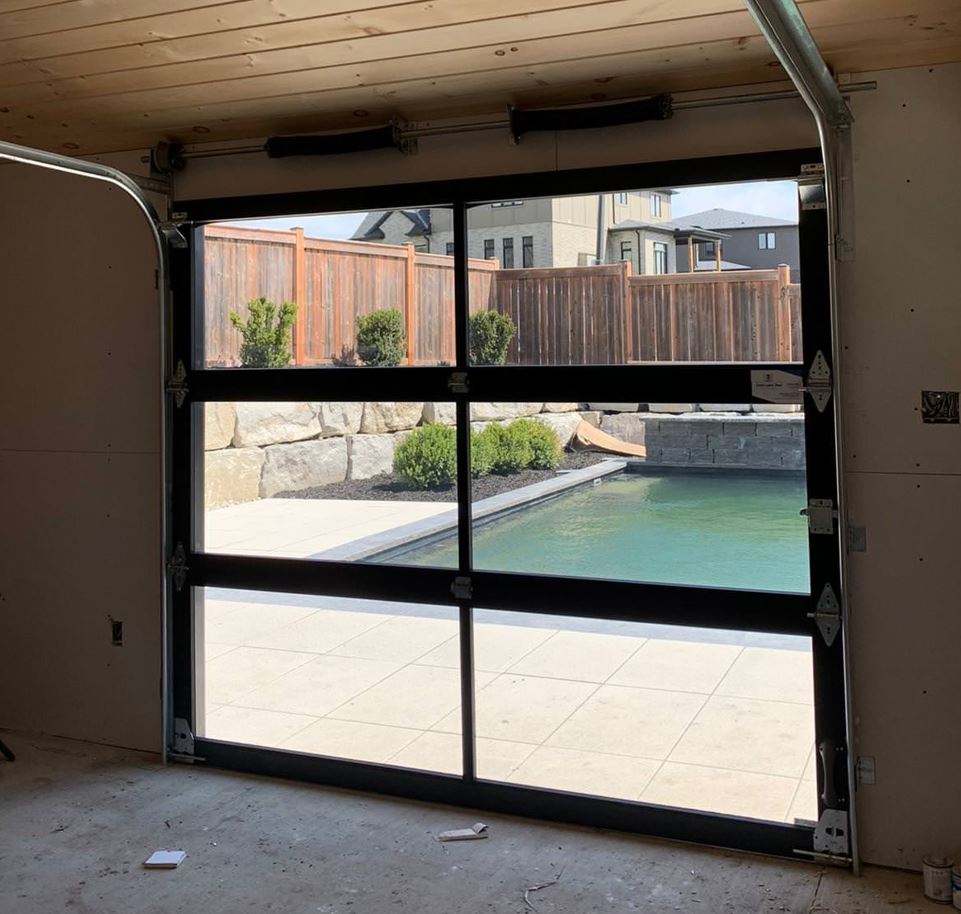 ---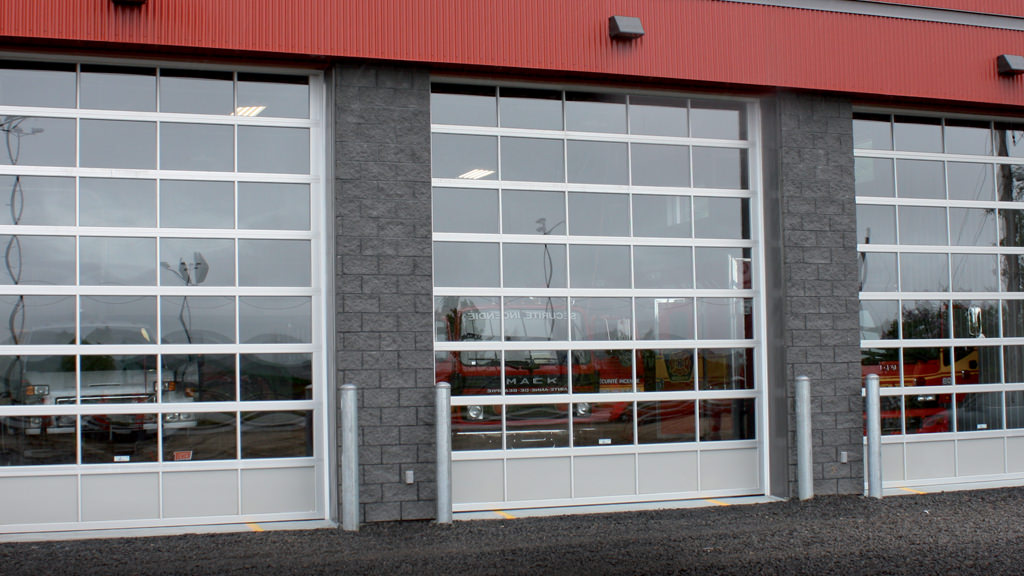 Great Lakes Door Systems Sell and Install: